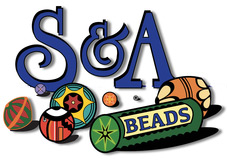 Frequently Asked Questions (FAQ)
1. If I don't see what I want, what should I do?
         ANSWER: Send us an email at bead.appointments@gmail.com and describe what you want. We'll see if we have it. Or call our store at 301-891-2323, between 12:00 am EST and 6:00 pm, Wed through Sun.

2. Can I return items if they don't suit me? 
    ANSWER: You bet. Mail the item back to us withing ten days of receipt and we will refund the amount you paid. 

3. Do you have a brick and mortar store?
    ANSWER: We sure do and it's a beautiful place at 235 Carroll Street, NW, Washington, DC 20012, which is right on the border of Washington, DC. If you are traveling by Metro, take the Red Line to Takoma Station and walk 466 feet! An easy car ride from the Capital Beltway and from downtown DC.  Click here for driving directions from Google Maps.

4. Do you have a paper catalog?
    ANSWER: No. Our inventory changes frequently and we have many one of a kind articles. So for the time being the web site is the catalog.